Biography
Faye has a teaching background, and has worked more especially with senior secondary art students who are specialising in painting. Over recent years, she has taught adults, and worked privately for art groups and various institutions. This has been a valuable and rewarding experience for her.
She has worked prolifically, and painted whatever has been at hand with great love and devotion. Subjects such as still life, city-scapes and landscapes in a variety of mediums but more so, using the medium of pure watercolour, or watercolour combinations with ink or gouache.
Faye's current art practice shows a pre-occupation with a variety of subjects. Outback Australia continues to hold a fascination and on going connection; the unique landscape, its heightened colour, vast expanses, and patterned forms offer her endless possibilities.
She has spent a number of years in the Mansfield area of Victoria, and is currently based in Lower Plenty, Melbourne. She has exhibited widely in group exhibitions and held a number of solo exhibitions in Melbourne and country Victoria. Her works are represented in private collections here and overseas.
Formal Qualifications
Art - Prahran Institute - Certificate and Diploma Studies,
Hawthorn Institute,
Certificate of Teacher Training and Painting and Graphic Studies, and
Art teacher secondary level and adults.
Awards
| | |
| --- | --- |
| Whitehorse Art Show | Highly Commended |
| Event | Award |
| Altona Rotary | 2006 Acquisitive Award |
| Bayside Art Show | Highly Commended |
| Benalla Gallery Rotary Exhibition | Best Watercolor |
| Camberwell Art Show | Highly Commended |
| Ivanhoe Girls Grammar School | 2005 Best Contemporary |
| Kiwana Club Hampton | 2009 Best Work - Third |
| Kyabram Rotary Exhibition | Best Watercolor |
| Mansfield Hospital & Rotary Exhibition | 1988 Best Work in Show Acquisitive Award (Shared), Highly commended Artist |
| Marysville Primary School | 2006 & 2007 Acquisitive Award |
| Mt Eliza Art Exhibition | 2007 Most popular Choice |
| Mt View Primary School | 2010 Guest Artist & Highly Commended |
| Our Lady of the Sacred Heart, Bentleigh | 2006 & 2008 Aquisitive Award, Best Overall & Best Landscape Watercolour |
| Parade Bundoora Campus Plenty Road | Best Watercolor |
| Sherbrooke Art Society | 1988 Frederick McCubbin Award |
| St Leo's College BoxHill | Best Oil / Acrylic |
| Yarra Glen Art Show | 2015 Best Acrylic |
| Yarrambat Primary School | 2002 Best overall |
| Victor Harbour | 2012 Best Pair |
| Warranwood Art Show | Best in Show, Best Landscape |
| Warrnambool Rotary | 2005 & 2006 Best Pair |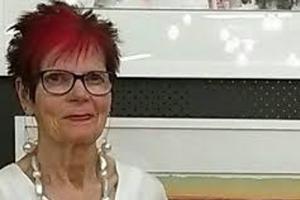 Share this with your friends